Saw this over on Pharyngula today: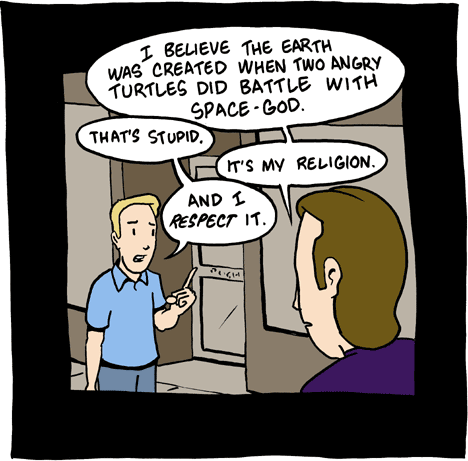 I think it makes the point perfectly that we live in a world where you have to respect religious beliefs, no matter how ridiculous they are. Religion is the last major area in life that is untouchable from serious skepticism and scrutiny, in public at least.

Why should this be? You wouldn't ordinarily respect someone for having outlandish beliefs with no proof - look at 9/11 conspiracy theorists for example - they're dismissed as deluded. Why can't we have the same levels of scrutiny for religious beliefs - they're no less crazy.

Oh, that's right. You have to respect belief in a magical sky fairy.